LOGGINS PROMOTION
Industry Breaking News
Award-winning singer/songwriter Jamie Alimorad has released the music video to his latest single, "Give A Little Lovin'", today.  Just in time for Valentine's Day, this colorful and lively video captures Alimorad, and co-star Birdie Harris, in a series of comedic vignettes about falling in love. His success has not been limited to radio, as across all streaming platforms, "Give A Little Lovin'" has already surpassed 4 million streams. Written with, and produced by, GRAMMY-nominee Ross Vannelli, "Give A Little Lovin'" is the first in a string of singles to be released by Alimorad throughout 2022. Alimorad co-directed the video alongside filmmaker Trenton Oliver.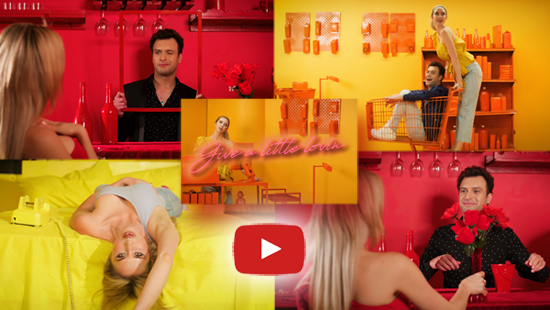 "When you start developing feelings for someone, you try and act all cool, and suave," says Alimorad. "Sometimes it works, other times you wind up with egg on your face. I wanted to have fun with this video because the song itself is so lively, and after a series of ideas, I decided to go with the outrageous. Everything from grocery shopping to grilling money." Alimorad says
"Give A Little Lovin'" has skyrocketed up the New Music Weekly Charts, currently sitting at #1 at Indie Top40, #12 at Indie AC/Hot AC, #30 at Top40, and #38 on the Hot100. National Radio Hits has it listed as #1 Top40 By Vote Only, #4 Top40 Most Increased, #9 Top40 Most Added, #38 Top40, #27 AC40, #7 AC40 Most Added, #2 AC40 Most Increased, and #6 AC40 By Vote Only.
Radio may download "Give A Little Lovin'" HERE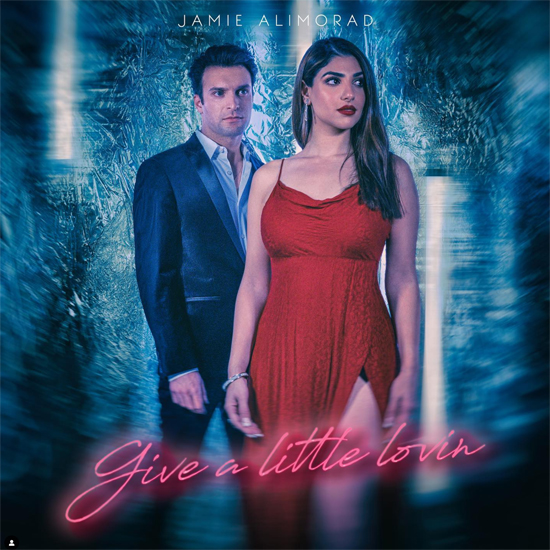 About Jamie Alimorad:
Light first dawned on Jamie Alimorad's prodigal artistry in Boston's underground music circuit, while attending Northeastern University. From those humble beginnings, Alimorad dedicated himself to honing his craft as a singer/songwriter and multi-instrumentalist. His time at Northeastern proved invaluable, culminating in a Bachelor of Science in Music Technology, and a blossoming career.Upon graduating, his music began trickling out from Boston's indie scene and out into the world at large. He independently released two albums (Cornerstone and Words Left Unsaid) that garnered enough success to warrant his first nationwide tour, taking him through cities, including, New York, Las Vegas, and Los Angeles. The tour's success led to the 2014 music video for Words Left Unsaid single "Beautiful" hitting over 2 million views on YouTube.Alimorad's breakthrough album, This Is Tomorrow Calling, saw the singer team up with GRAMMY-nominated singer-songwriter and producer Gino Vannelli, and GRAMMY-nominated songwriter and producer Ross Vannelli. The trio have crafted a collection of vocal-centric pop music, that has more than its fair share of innovative twists, and turns, fueled by Alimorad's effusive passion towards fusing genres, including two New Music Weekly Top 10 singles, "Not Ready To Say Goodbye" and "Brighter Days," while also receiving GRAMMY consideration.
For Servicing, Interviews and Liners contact:
Loggins Promotion
Tel: 310-325-2800
Contact LogginsPromotion.com
MUSIC INDUSTRY
Breaking News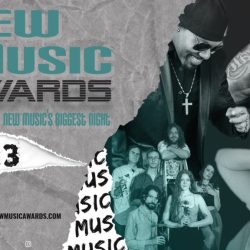 New Music Weekly magazine has announced the opening nomination ballot for the 2023 New Music Awards. NMW is looking at the very best in music, based on artists past charts and radio activity.  Join us in celebrating all forms of entertainment, chosen entirely by the people. In each of the 33 categories, fans worldwide can […]
RADIO INDUSTRY
Breaking NMW News