PAUL LOGGINS
Promoter - Publisher - Producer - Music Industry Entrepreneur
Throughout his career, Paul Loggins has pushed against boundaries changing the landscape of the music industry. As founder of cutting edge companies including Loggins Promotion, AirplayAccess, STS (Spins Tracking System), New Music Showcase, New Music Weekly Magazine, and its New Music Awards  which celebrates both major and independent artists/bands, radio programmers and music industry executives, Loggins have carved a pathway for independent music to thrive.  As veteran record promoter,  Loggins has dedicated three decades of his career supporting independent musicians.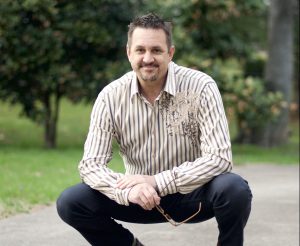 "Independent artists are the future of music. Every musician starts off as an independent."  says Loggins
Loggins' decades of accomplishments are diverse and extensive which has received him numerous awards and industry accolades. Prior to his years as music industry veteran record promoter Loggins wore many hats ranging from sound engineer at a number of studios, record producer at A&M records, producing national syndicated radio shows and event producer. Throughout his career Loggins has been featured in magazines including Billboard, Gavin Report, Music Connection and Soap Digest, as well as on radio and internet news sites and vlogs.
With a distinguished career in radio promotion and marketing, Loggins has worked with many of the most popular music, ranging from John Mayer, Elton John, Mariah Carey, Kenny Loggins to Keith Urban and Brad Paisley.
One of Loggins' most recognizable achievements was his influence within the independent music scene as co-founder of the New Music Awards: New Music Biggest Night. The NMAs was the world's first industry based awards show celebrating both independent and major artists, radio station programmers, record labels and industry executives which Loggins played a key role in developing. Loggins remains executive producer of the New Music Awards and oversees all elements of NMA's innovative awards show.
Since the inception of the New Music Awards, Loggins founded AirplayAccess, digitally music servicing to radio programmers worldwide. Loggins went on to launch New Music Showcase, a Country formatted music showcase held annually in Nashville "Music City U.S.A.", TN during the country radio week when radio programmers converge upon Nashville from around the globe.
Today, Paul Loggins continues to lead radio promotion and marketing at the helm of his companies Loggins Promotion and Backstage Entertainment (parent company of New Music Weekly magazine, AirplayAccess and New Music Showcase). Internationally, Loggins Promotion has contributed to the success of music artists and bands with more than 100 Top10 charted singles. Despite Loggins' success in other areas of the music industry, music and radio remain Loggins' passion.