FAQ
Frequently Asked Questions
You have questions? 
We have the answers.

What exposure can I get?

What will I need to start?

Will I know where my music impacts?

What genres are available?

How much does this cost?

Will I get paid royalties?
LOGGINS PROMOTION
We are proudly rated with Exceptional Service
Rating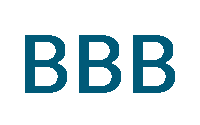 Better Business Bureau
We offer services you need!
Contact us now

Search Engine Optimization

Website Design & Hosting

Radio Consulting

Artist Management/Consulting

Press Release Writing/Submission


Lyric Video Production (YouTube)

Branding

Social Media Campaigns

Strategic Planning
Give your music the success it deserves!
Let's talk about how we can help you.