LOGGINS PROMOTION
Industry Breaking News
The day after Labor Day 2020, the area of Happy Camp, CA and the surrounding territory was hit by it's most devastating fire to date, The Slater Fire. This blaze took out more than half the town of Happy Camp, as well as thousands of acres of the Klamath National Forest. This area is the native land, and current home, of the Karuk Tribe.
Recording artist Jay Chavez and his wife Cassidy created a video to bring attention to this tragedy, and to ask for help in rebuilding this community. The Jay Chavez Band have pledged that thru the end of November, ALL SALES PROCEEDS from the new single "Change" will be donated to the Karuk tribe for disaster relief efforts in the town of Happy Camp. The video entitled "Let's get a Platinum record for the Karuk people!" was released last week to the public through social media platforms. The single can be purchased at iTunes, Amazon and all other music retailers. For more information or to schedule an interview, please contact Cassidy Lang directly.
Jay Chavez is donating all sales from his single "Change" to the Karuk Tribe for Slater Fire Relief until the end of November
Our mission is to provide any kind of support we can to this neighboring community that has been hit so hard this year. We regularly take supplies and donations to the Tribal Headquarters, where they then distribute them as needed. But our BIG idea came to us as we were contemplating how else we can help these people.

And last, but Not least, we want to extend our eternal thanks and support to all of the Firefighters risking their lives in the middle of a pandemic to help save our communities and wildlands from these devastating fires raging up and down the West Coast. You are truly our heroes!
Visit the Jay Chavez Band online. Fans may purchase music online from dozens of digital retailers including, iTunes and Amazon.
New single available to radio programmers worldwide on SpinsTrackingSystem and AirplayAccess. For interview requests, station IDs, station visits or additional information, contact Loggins Promotion at 310-325-2800 or contact us here.

ABOUT JAY CHAVEZ:

Jay began playing music as a small child, first learning the piano and moving on to drums, guitar, bass, assorted string instruments and even the accordion. After earning several degrees he went on to have a musical career spanning decades, working with some of the most influential artists in the music industry. He has spent the last several years working on his solo project, the Jay Chavez Band. Their first album, "Plain Brown Wrapper", will be released Winter 2020. The first single off the album, "All by Ourselves", is currently available on all platforms and playing on a radio station near you! The second single, "Change", is set to drop mid-September. Show your support by purchasing the singles and following JCB on social media. Stay safe and sane out there guys! We're all in this together.

ATTENTION RADIO!

Don't miss out on new releases. Sign Up for FREE at AirplayAccess!

Loggins Promotion, LLC– 5018 Franklin Pike, Nashville, TN 37220 – United States
LogginsPromotion.com– staff@logginspromotion.com Tel: 310.325.2800

 We sent out this message to all existing Loggins Promotion, LLC contacts. If you no longer wish to receive these emails, simply click on the following link Unsubscribe.

©2020 Loggins Promotion, LLC. All rights reserved.
MUSIC INDUSTRY
Breaking News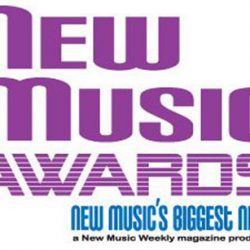 Loggins Promotion is proud to share with you the New Music Awards official Nominees for the 2019 NMAs. We are thrilled and proud of several of our clients, in addition to many of our dear friends at radio, who have made this national list of accolades. Congratulations to all in making this milestone within their […]
RADIO INDUSTRY
Breaking NMW News