Acclaimed singer-songwriter Eileen Carey now has one more award to add to her ever growing list of accolades. New Music Weekly has named Carey the AC/Hot AC Female Artist of the Year in their recent announcement of the 2020 New Music Awards. Carey, who has previously won five NMW awards, joins the impressive list of 2020 New Music Weekly Awards winners, including Billie Eilish, Lewis Capaldi, Jonas Brothers and fellow AC/Hot AC Male Artist of the Year, Sam Smith, to name a few.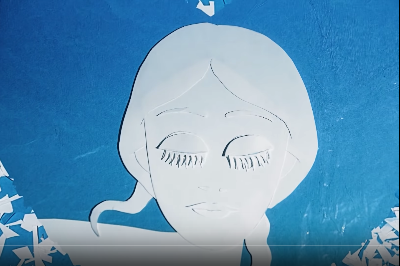 Over the past few years, Carey has won numerous awards both as a country artist as well as for her musical transition from country to pop. Among her prestigious titles are Reverbnation's #1 Regional Country-Pop Artist of 2019, Los Angeles Music Awards' Crossover Artist of 2018, Las Vegas Producers Choice Honors Award for Female Solo Country Artist of 2018, and New Music Weekly's AC/Hot AC Breakthrough Artist of 2019.
A well-versed performer, Carey has become a regular at festivals and fairs throughout the United States. Carey has shared billing with major acts such as Billboard Music Award-winning pop vocal trio Wilson Phillips, legendary folk singer-songwriter Don Mclean as well as Jefferson Starship, Rita Coolidge, and many others.
Elmore Magazine describes Carey as "a little bit cosmopolitan, a little bit country, and a whole lotta musical chameleon, one who effortlessly blends pop, rock, and country music." Nashville Music Guide calls her songs "distinct, prominent messages about personal empowerment and emotional fulfillment."
Check out Eileen Carey's latest single "Finally" streaming now on all digital platforms.
More About Eileen Carey
Originally from Ohio, the Southern California-based singer-songwriter Eileen Carey has become a staple cross-over artist in various genres such as Adult Contemporary, Pop, and Rock. She has shared the stage with renowned acts such as Jefferson Starship, Rita Coolidge, The Motels, Johnny Rivers, Peter Noone, and  Tal Bachman.
With a growing success on the charts, Carey has won numerous awards for her various musical releases. She has captured audiences at various venues such as The Saban in Beverly Hills, The Rose, The Canyon Club, The Mint, The House of Blues, and The Echo. When Carey isn't playing the stages around California, she can be found in Nashville performing for her solid fanbase at the honky-tonks and clubs, including The BlueBird Cafe, Rippys, Honkytonk Central, Tootsies, 3rd & Lindsley Backstage and B.B. King's Blues Club.
More About New Music Weekly Awards
New Music Weekly's motivation for providing the most updated and fairly tracked radio airplay information is owed to the philosophy of radio pioneer and legend Bill Gavin, who started Gavin as a weekly tip-sheet for radio programmers in the 1950s. It wasn't until the early 1990's that Gavin's philosophy was finally achieved with the bureaucracy of major label politics, thus the founding of New Music Weekly magazine.
New Music Awards administered an "open ballot" by which subscribers, music industry executives, radio programmers, and music fans have the opportunity to vote for their favorites. NMW is proud to be the first and only award show not weighted down with the politics of the music business, but an award show showing the true talent which exists in the music industry today.