Harry Styles continues his reign at Top40 with yet another strong single. "Satellite" (Columbia) is the one that's breaking some rather impressive numbers. It also interesting to note that he is one of the top winners for our 2023 New Music Awards. He can now add that to his long list of accomplishments. Gracie Abrams is making quite the impression on pop radio. "I Know It Won't Work" (Interscope) is the jam that is getting lots of love from radio stations here and around the USA. This is an excellent track that deserves attention.
NF are back at it with yet another Top40 gem. "Happy" (Real Music/Virgin) is the cut that is getting lots of respect from our music and program directors. They also find some big time support for The Weeknd who has teamed up with Future for the chart-breaking "Double Fantasy" (XO/Epic-Republic). Truly one of the best out there at this time. Flo Rida is back and that's always a welcome sign. "What A Night" (Artist Partner Group) is his latest and greatest and it's so good to have him back on the charts again with a single that could do very well. Fifty Fifty is getting raves and praise out there at the format. Everybody seems to really be loving the new single "Cupid" (Warner). I must admit that after only a few listens, that the track has some strong potential.
Jackson Wang has paired up with Ciara for a very nice track. "Slow" (88rising/Warner) is the song that I'm referring to and this one could go all the way. XG is also pulling in spins out there by leaps and bounds. "Left Right" (XGALX) has taken awhile to take hold but now that it has you better watch out. I'm also trilled to see that our good pal Pitbull is back and with another pop favorite in and Lil Jon. Together this powerhouse team is taking the single "Jumpin" (Mr. 305) out for a spin to great results.
Toosii is setting the radio world on fire and make no mistake about that. The new and ever exciting "Favorite Song" (SCMG/Capitol) is just what radio needs at this time. Make sure to give this one some extra special love and attention. Bakar is getting some rather strong raves and praise at Top40 to be sure. Their single in "Hell N Back" (Black Butter/Epic) is really quite remarkable and the numbers are there to prove it. The track is a real solid production and the mix is just what Top40 radio is all about these days.
Everybody seems to be singing the praises of PT The Gospel Spitter and the artist known as Stephen Voyce. Together they are taking "Kingdom" (Serving The Peace) to the top of the Indie charts and it's so great to see this single doing so well. Newcomer Kaylin Vela has a good thing going and she proves it in very way. Her new "Summer Bae" (Ni Music Inc) is really taking off big time and radio seems to be appreciating this young talent.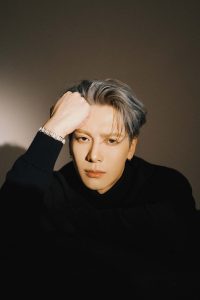 John McDonough has a good thing going to be sure my people. "We'll Answer The Call" (MTS) is his latest offering and the stats on this one really tell the tale. He's definitely making a huge name for himself from Top40 and beyond. Laurence Elder continues his winning ways. "Walk Another Mile" (Steel Canyon) is an amazing production and it's so good to see this song doing as well as it is. Laurence is an amazing talent and he is also a big time New Music Award winner so a big congrats goes out to him.
Recording artist Jen Ash has quite a lot to be proud of these days. Her current single "Trouble" (MTS) is racing towards the top of the chart in record time. She's quite an amazing artist deserving of all her recent success and from the looks of it she just may have a #1 single on her hands. Kenneth Roy has been on a winning streak as of late. His current single "Chairman" (Physico) is building some rather powerful numbers as of late. He's been tracking and charting hits here for quite some time and this one is truly one of his very best to date.  Check out all of the independent artists in this issue and support them.