Lovelytheband are on the move with a rather strong entry. "Sail Away" (HappyAccident/The Orchard) is the one that is getting lots of attention at the format. It might be time to pay some extra special attention to this act. Also pulling in some rather impressive numbers over the past few weeks is Melanie Martinez. She has a single out and about called "Void" (Atlantic) that is really quite a strong one. Our panel of music and program directors have been all over this one big time and that is an indication that something rather special is going on with this new and talented recording artist.
Taylor Swift is back to breaking hit after hit. Now she and her team are on with "Karma" (Republic) and the numbers on this one are as good as any that she has had in the past. With her record-breaking tour at full throttle, every radio station in the USA, especially where the tour dates fall, want in on the action and that means plenty more airplay.
SZA is about as hot as they come these days. With numerous singles out at around the same time, her latest and "Snooze" (Top Dawg/RCA) appears to be a real favorite. Please make sure to spend a little time with this gem. Also picking up some rather huge support at radio is Kim Petras. This time out she's joined forces with Nicki Minaj for the fast breaking "Alone" (Republic). This pairing appears to be working wonders as many are jumping on this new song with open arms. You don't want to be the last to fall here.
Rita Ora has paired up with Fatboy Slim for a real winner. "Praising You" (BMG) is the jam that I'm talking about and as strange as the pairing seems to be they really work quite nicely together. And speaking of "together", the Jonas Brothers are keeping it all together and they may just have another hit on their hands in "Waffle House" (Republic). It got off to a bit of a slow start, but the song seems to be picking up quite a bit of steam.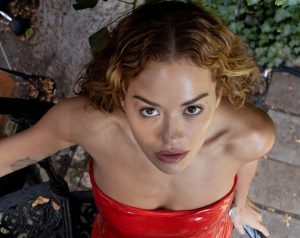 David Guetta, Anne-Marie & C. Leray have come together for a real monster single. "Baby Don't Hurt Me" (Parlophone UK/Warner) is pulling in some powerhouse numbers and the response from music fans has truly been overwhelming. You have to hear it to believe it. Lewis Capaldi has another powerful single out at the format that truly shows he loves what he does. "Wish You The Best" (Capitol) is the single that is one of his best to date.
It's kind of interesting so see Luke Combs on the AC40 and Top40 charts. He's getting the royal treatment for his "Fast Car" (River House/Columbia Nashville) single that is breaking "fast" across all formats. This has been quite the year for Luke as he just keeps getting better and better and the songwriting is first rate. P!nk is getting lots of love at the format for her current single. "Trustfall" (RCA) took a little time to take hold but now it's on the way to becoming a pretty powerful song for her and the numbers are off the charts.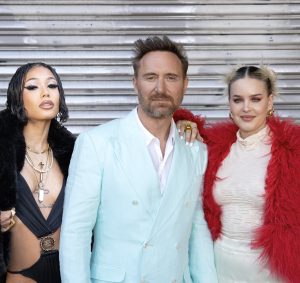 Charlie Puth has taken and Dan + Shay out for a ride at radio and it seems to be the perfect match from what I can see. "That's Not How This Works" (Atlantic) is the jam that music listeners from coast to coast are really loving. Their voices truly work some magic and the results are showing up big time as this single is really taking hold. Save a little room on your list for this gem and your listeners will be thrilled that you did.
As many of you know by now, this is our big Indie Artists issue. Nobody is doing it better these days than TJ Doyle. His current single "Meant To Be Together" (Totem Artists) is really quite nice and if you take a look at the charts in this issue you will see that radio is loving this one "big time".