This is truly an exciting time for us here at New Music Weekly. We are thrilled that we were finally able to announce the winners for our annual New Music Awards. From Top40, Country to Adult Contemporary, we have never had such an out pour of activity on our sight regarding an award season. It really all came down right to the wire to be finally bringing you the outcome and in many cases it was almost "too close to call". We got it all figured out and when it came too close, we reached out to radio to help in those rather tight contests. Regardless, here at NMW we truly consider nominees winners as well.
It was an easy one when it came to our Top40 leader in Harry Styles. He really had quite the banner year at radio. With a #1 album and a sold-out concert tour, Harry really put it all out there and our subscribers and the voting public was pretty much in agreement when it came to everything Harry. It was also quite a year for Beyonce and it still is in 2023. With the release of her new music to the world it was only appropriate that she made the cut and finally got a major award on our Top40 format. With her new tour now in the works she is finally able to cash in on a very successful run with the new album and good for her.
Our AC40 category was a real rough and tough one. Although there were a number of standouts, nobody did it better than Ed Sheeran. He continues to work his magic at radio and is now even contemplating a move to Country. We are not so sure that he is taking that talk seriously, but as far as pop radio and adult contemporary, Ed leads the pack by leaps and bounds. It was also a tough year for him as he headed to court to fight off accusations of ripping off a Marvin Gay song. He became victorious and really had a hand in winning his court battle by doing everything he could including a performance.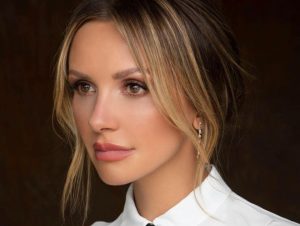 Our Country category had quite the crowded field as well. It was hard to ignore the big year that Carly Pearce had at the format. She picked up several nods in that category and her team really followed up with plenty of support that helped turn her nominations into well-deserved wins. We were also thrilled to see that Jelly Roll got his just due. What a rough and tough run he has had in his career. Fighting off a prison stint that pretty much iced his music career, he got out, fought back and now he is at the very top of his field.
All of the above would not have happened had it not been for the support of radio. This year again New Music Weekly paid tribute to many of the radio stations, along with nods to both the music and program directors at the stations. These unsung heroes in many cases work for little money, especially in the smaller markets where they still wear many hats. They preform without fail by reporting their music to us on a weekly basis. There should be even more categories for all that they do but we must note that they are the life blood to the music industry and without them there would be not much to celebrate in music.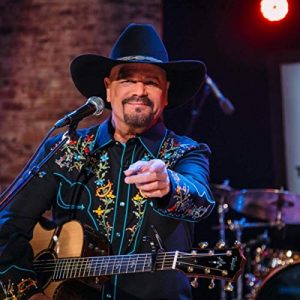 Independent artists held their own from the likes of rising pop stars Laurence Elder, John Jurney to NMW favorite Eileen Carey among others. In Country it was great to see that Joey Canyon picked up a major award and the band See Your Shadow was also honored for all of their brilliant work at the format over this past year. As all of this was going on it fell right into our Indie Artists Music Issue which is always a yearly favorite.
When you talk about the importance of being an independent artist or group, we can go back to Ed Sheeran as an example. He had over five releases as an indie artist before he got signed to a major label. That should be a shining example to all of you out there who are trying to make a name for themselves. Sometimes it takes that long to finally break through and in the case of Ed it paid off by leaps and bounds.
We here at New Music Weekly send our congratulations to all of the winners for this year's New Music Awards. To all of our nominees as well, you all should be extremely proud of the work you put in and that it got recognized by a national publication. Here's looking forward to our next New Music Awards when there will be even much more to celebrate.