Social Media Plans
Boost Your Popularity. . . Expand your visibility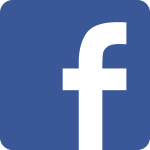 Get an Extra Boost to Succeed:  Your Facebook fan page may be one of the most crucial elements to your music career's success, today and the years to come. Promoting your Fan Page can get your name and your music to more potential fans. By increasing your fan base (fan page likes), you increase the amount of views your future posts will receive. Having an established group of people liking your fan page in its early stages can really give it a boost and even trigger a snowball effect of fan page likes to come.
Easy and Fast:  Selecting a Facebook marketing package has never been easier, and results have never come quicker. After you have successfully placed your order, one of their staff will start your marketing campaign within 24-72 hours. All of the orders are processed as quickly as possible so you get your results fast and can spend your time focusing on your music. 
No Password/Admin Access Needed:  When you order any social marketing plans, they don't require any of your login information or access to your Facebook account or any accounts at anytime. The only needed in order to process your order is a link to what you want promoted.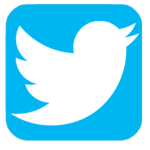 Twitter Followers
$99
Gain 100 more followers
Twitter Followers
$249
Gain 500 more followers
BEST DEAL
Twitter Followers
$399
Gain 2000 more followers
Twitter is one of the best social places that gives a social platform to everyone such as a musician, politician, and film star. Twitter followers will be right option for getting a instant popularity on Twitter. Through this platform everyone can be in touch with their friends or followers. You can also follow Twitter people you want to follow. Twitter permits to its users to share their personal thoughts and also share content which is relevant to your music career. Sharing photos and content on Twitter is the best way where you can easily meet your target Twitter followers. For this reason artists and bands want to use the Twitter platform for sharing their photos, music and videos. Twitter is not only a social platform, but also a place where you can develop your professional relation with the whole world now that Twitter is being used as a business community. So, if a person runs a business then he should be use Twitter to promote that business.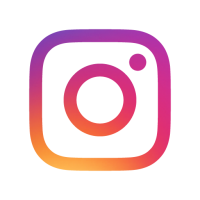 Instagram "Likes"
$249
Gain 1500 "Likes"
Instagram "Likes"
$499
Gain 4500 "Likes"
Instagram Followers
$449
Gain 5000 Followers
BEST DEAL
Instagram Followers
$799
Gain 10000 Followers
+ 500 Instagram "Likes"
Increase your visibility
Increase your numbers
Instant Delivery
Buy Now
Instagram is among the top visited social media platform. After Facebook bought the Instagram, the growth of Instagram has been phenomenal. As of recently, the mainly mobile photo sharing network had reached 1 billion monthly active users.
It is a powerful network and has a base in almost every country in the world. It is very clear that it has become a big marketing platform. You can't ignore Instagram to get more traffic. You just need to target people within your niche and get more engagement.
You can boost your Instagram account with Instagram followers or likes.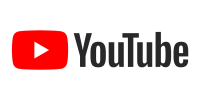 YouTube Views
YouTube Subscribers
YouTube Likes

Instagram Story Views

Instagram Comments

Daily Instagram Followers – Drip Feed

SoundCloud  Followers

SoundCloud Plays

SoundCloud Likes